Proud members of the Ohio Auctioneer Association, and the National Auctioneer Association.

David Jones Auctions
Po Box 467
Flushing Ohio 43977
Phone
740/968-3710
fax 740/968-3690
Cell 740/391-3710
Email david@davidjonesauctions.com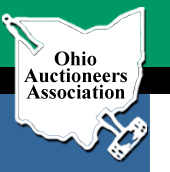 Last update: 05/13/2015

2 Day Auction at Jones Auction Center
Located in Flushing, Ohio at 397 E. High St. From the West take exit 208 off I-70 and go North 8 miles on St. Rt. 149. From the East take Exit 213 and go North 8 miles on St. Rt. 331.
FURNITURE * QUILTS * CROCKS * GLASSWARE
Tues. Eve. May 26th 4:00 P.M.
Wed. Eve. May 27th 5:00 P.M.
Wed. Eve. 5:00 P.M. May 27th
TRAILERS * TRACTORS * 3 PT. BACKHOE * HAY EQUIPMENT
* 4 WHEELER * TRUCK
2001 FORD F 150 4 X 4 WITH CAP