Proud members of the Ohio Auctioneer Association, and the National Auctioneer Association.

David Jones Auctions
Po Box 467
Flushing Ohio 43977
Phone
740/968-3710
fax 740/968-3690
Cell 740/391-3710
Email david@davidjonesauctions.com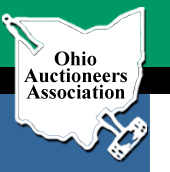 Last update: 01/14/2014
---
LOCATED AT 397 EAST HIGH STREET, FLUSHING, OHIO
AT JONES AUCTION CENTER.

SATURDAY JANUARY 25TH 2014 9:00 A.M.


TRAINS * TOOLS * TRAILER * COLLECTIBLES * STOVES

---