Proud members of the Ohio Auctioneer Association, and the National Auctioneer Association.

David Jones Auctions
Po Box 467
Flushing Ohio 43977
Phone
740/968-3710
fax 740/968-3690
Cell 740/391-3710
Email david@davidjonesauctions.com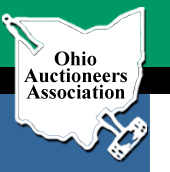 Last update: 04/17/2015
LOCATED AT 50570 NATIONAL ROAD EAST, ST. CLAIRSVILLE, OHIO
SATURDAY APRIL 18, 2015 10:00 A.M.
COMPLETE DISPERSAL OF ALL FORE FUN MINIATURE GOLF
AND BATTING CAGES
BATTING MACHINES – LIGHTS – HEAT PUMP – STORAGE BUILDING-FIXTURES-LANDSCAPINGMATERIALS-FENCING
LOCATED AT 425 CHARLESTON STREET, CADIZ, OHIO.
4:00 P.M.
JOHN DEERE RIDING TRACTOR * TOOLS * AMATEUR RADIO EQUIPMENT * HOUSEHOLD
LOCATED IN BARNESVILLE, OHIO ON 206 BERNHARD STREET. EAST END OF TOWN TAKE MORGANTOWN AVE AND GO TO THE FIRST STREET.

FRIDAY EVE. APRIL 24, 2015
4:00 P.M.